This job listing has expired and may no longer be relevant!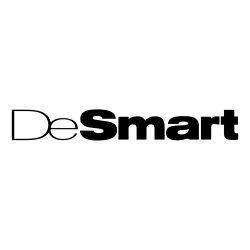 Opis oferty pracy
Jesteśmy Agile Software Housem, zlokalizowanym w Centrum Gdyni. Już od 13 lat budujemy atmosferę, w której każdy z nas będzie się dobrze czuł. To jest naszym priorytetem. Robimy wiele rzeczy aby powiększać ten stan: tworzymy sami projekty na D-Days, współtworzymy przestrzeń w której, bądź co bądź spędzamy spory kawałek naszego życia. Wszystko po to, żeby było miło. I tak właśnie jest: na luzie, z pasją i do przodu. A w poniedziałki jemy wspólne śniadania 🙂
Wymagamy:
– 1+ doświadczenia w pracy jako UXowiec,
– umiejętności robienia makiet/prototypów (web i mobile),
– znajomości aktualnych GUI (Material, iOS),
– dobrej znajomości języka angielskiego (pracujemy głównie z klientami zagranicznymi),
– asertywności i komunikatywności,
– poczucia humoru i dystansu do siebie 🙂
Co będziesz robić?
– aktywnie uczestniczyć w warsztatach z klientem – tworzenie Product Canvas, Person, Story Mapping, Event Storming,
– przygotowywać sketche, mockupy i prototypy,
– konsultować owoce swojej pracy z klientem (w duchu Lean UX),
– współpracować z teamem (programiści, testerzy, graficy, Product Owner).
Oferujemy:
– pracą stacjonarną na pełen etat, 4,5-5,5k PLN netto na B2B,
– komputer do wyboru (z OS X lub Windows),
– czerwone dywany (kapcie we własnym zakresie),
– pracę m.in. ze startupami,
– radość życia (kawa gratis!),
– zabawki i zabawy (ping-pong, arcade, wieczory z planszówkami, imprezy),
– pracę wśród ludzi, na których zawsze można liczyć,
– niepowtarzalną atmosferę.
P.S. Jeśli spodobało Ci się nasze ogłoszenie to daj nam o tym znać lubiąc nasz profil na Fejsie.
CV i dwa słowa o sobie ;) podeślij na praca@desmart.com
Firma

DeSmart

Nowe oferty dla UX co tydzień!

Popularne oferty